Judge: Aisha Sasha John
DEADLINE EXTENDED: October 31, 2017
$1,500 grand prize, $600 runner-up, $400 2nd runner-up
Entry fee: $35 Canadian entries; $40 US entries; $45 Int'l entries (includes a one-year subscription or extension)
Additional entry: $5 each piece
Up to three poems per entry (100 lines max per poem)
Please read the rules and regulations at the bottom of this page very carefully.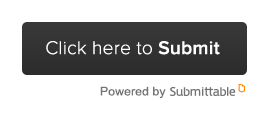 ---
Rules & Regulations (please read carefully)
The author's name should not appear anywhere on the manuscript, the title or in the title that the file is saved under. 
Entries must be original, previously unpublished in print or online. PRISM will purchase First North American Serial Rights for all work accepted for publication.
Entries should be formatted with size 12pt serif font (Times New Roman, Garamond, Georgia) and regular margins. Prose must be double spaced.
Not open to students or faculty of the University of British Columbia's Creative Writing Program (this includes the UBC Optional Residency MFA Program). This also includes incoming students that have accepted a place in UBC's Creative Writing Program. In order to enter, UBC alumni cannot have taken a UBC Creative Writing Program course during the previous two years.
Winners of last year's contest (grand prize, first runner-up, and second runner-up) must wait a year before entering the contest in the category for which they won, but are welcome to enter either of our other categories. Other writers who made the long list and/or the short list are still eligible to enter any category.
Entrants must submit their entry under their real name, although they may publish under a pseudonym if they wish. Contestants who do not submit under their real name may be subject to disqualification. No images or photos should be included.
Only use the "Additional Entry" category if you have already entered the contest in question and wish to enter again.
No refunds will be made if an entry has been submitted to the incorrect category. Once an entry is received, no revisions will be allowed, and entry fees become non-refundable.
PRISM international may contact you in future to inform you of future writing contests. We do not share information with any third parties. You can unsubscribe at any time.
---
If you wish to mail your entry, please follow all of the above guidelines and enclose a check or money order with the correct amount for your entry ($35 for Canadian, $40 for U.S., $45 for International) with $5 added for each additional entry. Make this cheque or money order out to PRISM international. Please also include a cover sheet with all of your contact information, the name(s) of your piece(s), the word count (for prose), and which contest you are entering. All entries must be postmarked by the deadline.
MAIL CONTEST ENTRIES TO EXECUTIVE EDITOR, PROMOTIONS:
Jessica Johns
PRISM international
Creative Writing Program, UBC
Buch. E462 – 1866 Main Mall
Vancouver, BC, V6T 1Z1
Canada